Summer Reading Program celebrates 100 years
Posted on June 13, 2019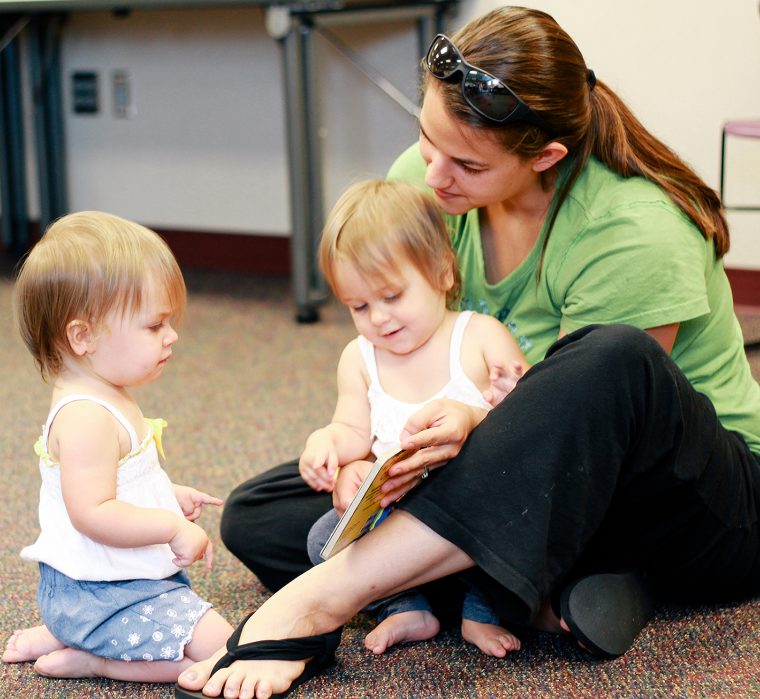 To commemorate the 100th anniversary of the Summer Reading Program, readers of all ages are "Keepin' it 100" this summer! The program is running from June 3 – July 26 and will motivate children to read more during summer break, which helps keep their academic skills strong for school. "We have participated for several years," said a parent of a 2018 participant, "and every year it's wonderful to see my child motivated, especially when he is not in school."
This year's program will also feature IndyPL's 100 Favorite Kids and Teens Books! Public nominations were accepted through the end of April and a list was released in early May. Participants will be able to vote on their favorite, which will be announced in August after the program's conclusion.
You can relive past Summer Reading Programs by visiting the new Library Foundation collection on digitalindy.org. It includes a nearly continuous run of program materials starting in the 1940s, as well as videos, photos and reports.
The Summer Reading Program is made possible by presenting sponsor OneAmerica® and other donors listed below. For more information, visit indypl.org/blog/for-adults/summer-reading-program.
Presenting Sponsor
OneAmerica®
Major Sponsors
92.3 WTTS
Carrier Corporation
Haddad Foundation
The Indianapolis Foundation Library Fund
The Kroger Co.
Mary Frances Rubly & Jerry Hummer
Nina Mason Pulliam Charitable Trust
Samerian Foundation
Supporting Sponsors
BKD
Citizens Energy Group
CollegeChoice CD 529 Savings Plan
Honda Manufacturing of Indiana, LLC
Indiana Pacers
Indianapolis Colts
Louise Lage Kirtland and Hugh C. Kirtland Endowment Fund, a fund of The Indianapolis Foundation
Lilly Endowment Inc.
Office of Lawrence Township Trustee Steve Talley
Providence Outdoor
G. Marlyne Sexton
The Swisher Foundation, Inc., in memory of Glenn M. Swisher
Toysmith