Gadgets, gizmos and games, oh my!
Posted on January 04, 2019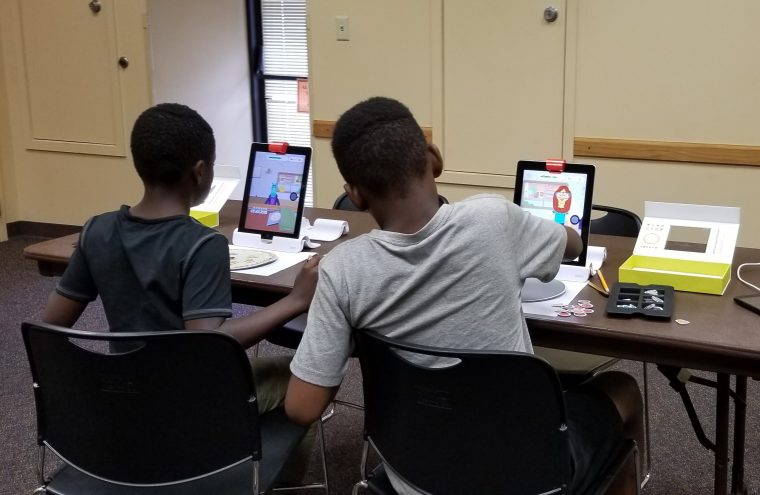 Children of all ages can try new technologies thanks to Tinker Kits to engage them in learning. Tinker Kits travel throughout the system, providing coding games, robots and more. By having traveling kits, more patrons can experience the technology. Parents of children at recent sessions at the Lawrence Branch were asking staff for the kits to come back! The kits are part of the Library's efforts to host more STEM (science, technology, engineering and math) programming in a fun, accessible environment.
Support for the Tinker Kits was provided by Comcast.