2018 Annual Report: Building New Chapters
Posted on April 19, 2019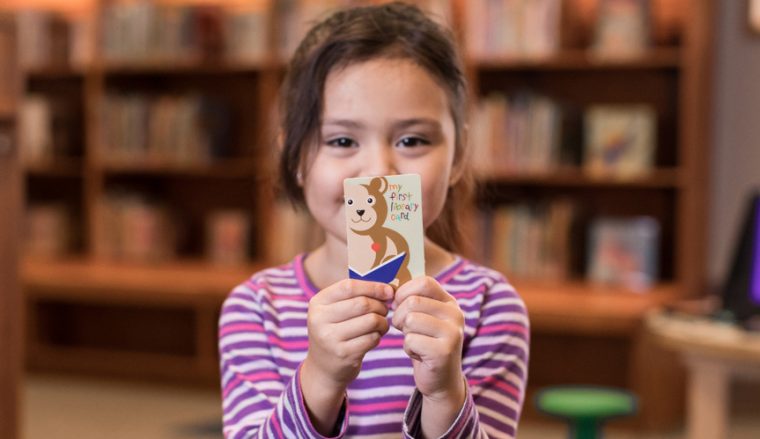 We are excited to share stories of our success in 2018! Through the support of our donors, volunteers and community partners, the Library Foundation was able to invest $3 million in Library programs and services that reached thousands of people.
The Library and Library Foundation's 2018 joint annual report,"Building New Chapters," shares how we made a difference together. Here are just a few examples:
Thanks to a grant from Google, we piloted a Wi-Fi hotspot and laptop lending program, which allowed a student to complete her college degree.
More than 1,000 children and adults were inspired by hearing from Jeff Kinney, author of the popular "Diary of a Wimpy Kid" series for children, at the 2018 Marian McFadden Memorial Lecture.
As part of our goal of giving every student in Marion County a Library card, 13,000 students in Franklin Township, Beech Grove and Tindley Accelerated Schools received eResource Library cards.
As the Library Foundation celebrates its 50th anniversary in 2019, we cannot thank our supporters enough. Let's raise our glass to another 50 years of inspiring reading and lifelong learning together!