Thousands of students receive first Library card
Posted on July 30, 2018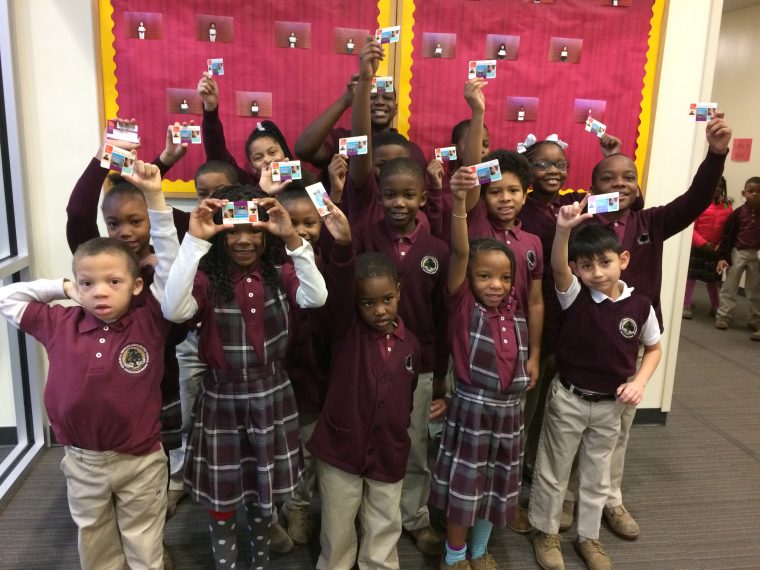 The best new school supply for students in Beech Grove, Franklin Township and the Tindley Academies are their Indianapolis Public Library cards. Nearly 8,500 students received their first Library card this spring as part of an initiative to ensure all students have a Library card.
"It's just the start for them of a lifelong love of reading and learning," said Craig Buckler, Principal of Central Elementary, a Beech Grove school where 478 second and third grade students received Library cards during a special presentation.
The cards allow students to check out electronic items and visit a branch to check out two physical items. More than 80 percent of students at Tindley Renaissance Academy have used their new cards. Since the Library began this initiative, it's issued more than 25,000 cards to students across the community.
The Library is continuing its card initiative with Pike and Perry Township Schools in the coming months. Thanks to The Indianapolis Foundation Library Fund for making the card project possible!