Super readers learn about everyday superheroes
Posted on September 24, 2018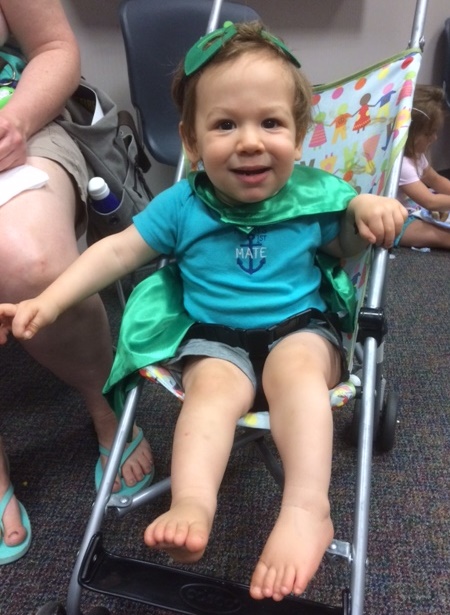 More than 48,000 children, teens and adults participated in the 2018 Summer Reading Program, "Everyday Superheroes." Participants were encouraged to learn more about everyday superheroes in their community, like first reponders, nurses and teachers, and to think about how they could be a superhero in the lives of others.

During the program's run from June 4 through July 28, children and their caregivers borrowed more than 920,000 children's books. In addition to reading, more than 32,000 participants took part in companion workshops and films during the Summer Reading Program. Workshops included learning about animals, architecture, healthy eating, drawing and technology.

"My kids love the prizes! They're already avid readers, but this program makes it even more exciting," said one parent. Another participant shared, "This summer is the first time my son has read on his own. He has been very excited to read by himself so that he can earn more points than Mom."

The program not only encouraged reading, but gave some families new opportunities through prizes like Eiteljorg Museum passes and Indianapolis Zoo coupons. "Having free museum passes available helps our family as we would not be able to afford it otherwise," one caregiver said.

Participants were also able to donate books to the Library for the Books for Youth campaign. Thanks to many generous kids, teens and adults, the book drive provided nearly 6,000 books for children in foster care.

Every year, many generous donors make this program possible. You can see a full list of the major program supporters from this year on the program's page at indypl.org.