​New Michigan Road branch opens
Posted on December 19, 2018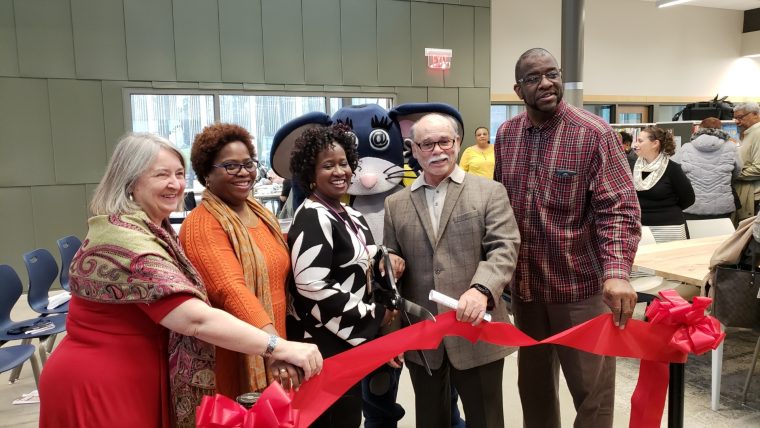 As of December 15, 2018, the new stand-alone Michigan Road branch is officially open! The branch was designed by krM Architecture+ and is located on the northeast corner of Michigan Road and 62nd Street.

The 20,000-square-foot library was designed with input from neighborhood residents, who emphasized the need for easy access and open spaces for programming, community meetings, study areas and computers. It will feature spaces for early literacy programming, study, research and job skills counseling, seating for 100 patrons, a computer lab, 31 public access computers and a 100-seat community meeting room with integrated audio-visual equipment. Wood harvested from the site was used to create furniture and interior trimmings for the branch.

The location of the branch is intended to reduce a large geographical service gap and maximize access to services, collections and technology. The building is designed to conserve energy and resources, and will be eligible for LEEDv4 Silver Certification.

A special thanks to employees from Ascension I St. Vincent, Herman & Kittle Properties, Inc., Indiana Farm Bureau Insurance and Salesforce who helped us shelve 50,000 books at the new branch!