Learning activities for preschoolers
Posted on December 22, 2018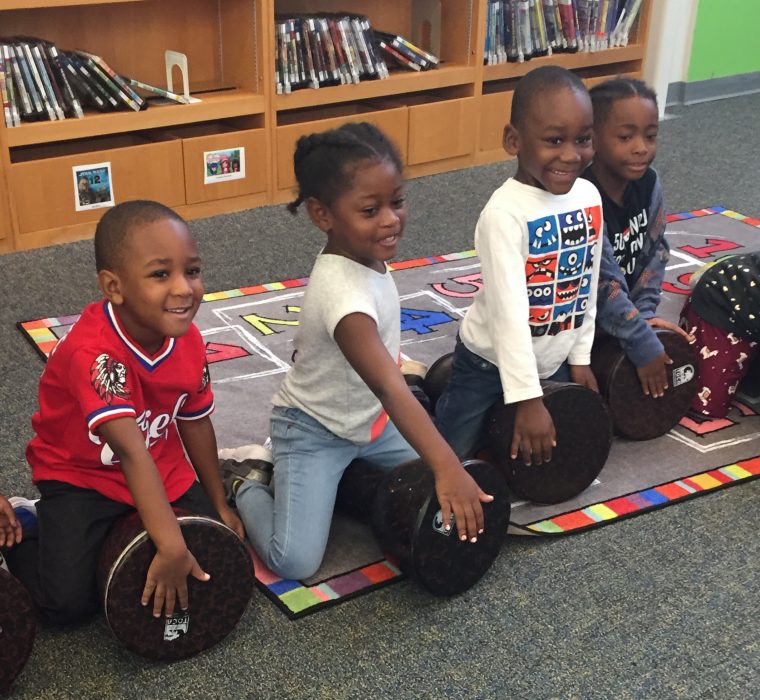 Drums, leaves, rockets and Legos. What do they all have in common? They're part of the fun and creative activities that the Library's youngest learners could do as part of this fall's programs for preschoolers.

As part of its initiative to increase early childhood literacy, the Library offers educational workshops for children aged birth through five. Topics include music, art, wellness, science and math. The programs provide structured, developmentally appropriate learning opportunities for children who may not otherwise have formal learning experiences prior to starting school. Each program offers a learning component for both preschoolers and their caregivers, so the learning and fun can continue at home. One parent even told staff, "My daughter is still singing the song she learned a week afterward!"

The fall series of these programs were made possible by support from Ascension | St. Vincent and Teachers Credit Union.