A Great Time at #LibraryOutside
Posted on March 10, 2017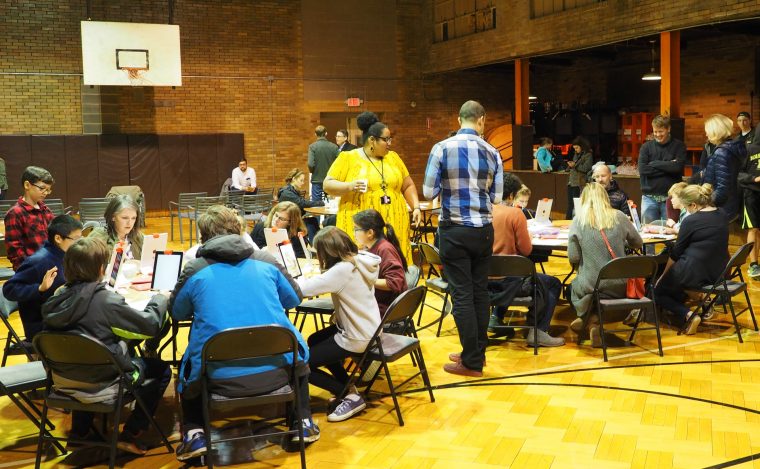 Thanks to everyone who joined us for #LibraryOutside at Harrison Center for the Arts! First Friday. Patrons filled the Harrison Gallery to view Justin Vining's paintings. His work proved extremely popular and sold fast.
Wonderful Library staff presented several engaging programs for #LibraryOutside. Out front of the Harrison Center, the Bookmobile stopped by for anyone who wanted to check out something new. Attendees could visit the gym and get a great book recommendation, listen in on a storytime or draw using the Osmo educational game system installed on some of the Library's iPads. Kids and adults alike enjoyed the evening.
Foundation staff members were excited to talk with so many great people and share more about the Library's programs. We even gave away a $250 Harrison Center gift card!
Thank you to the Harrison Center for the Arts! and to all who attended for making #LibraryOutside a memorable experience.
-The Indianapolis Public Library Foundation
P.S. Stay tuned for more info about another fantastic event coming this summer!