Books for boys placed in city barbershops
Posted on July 23, 2018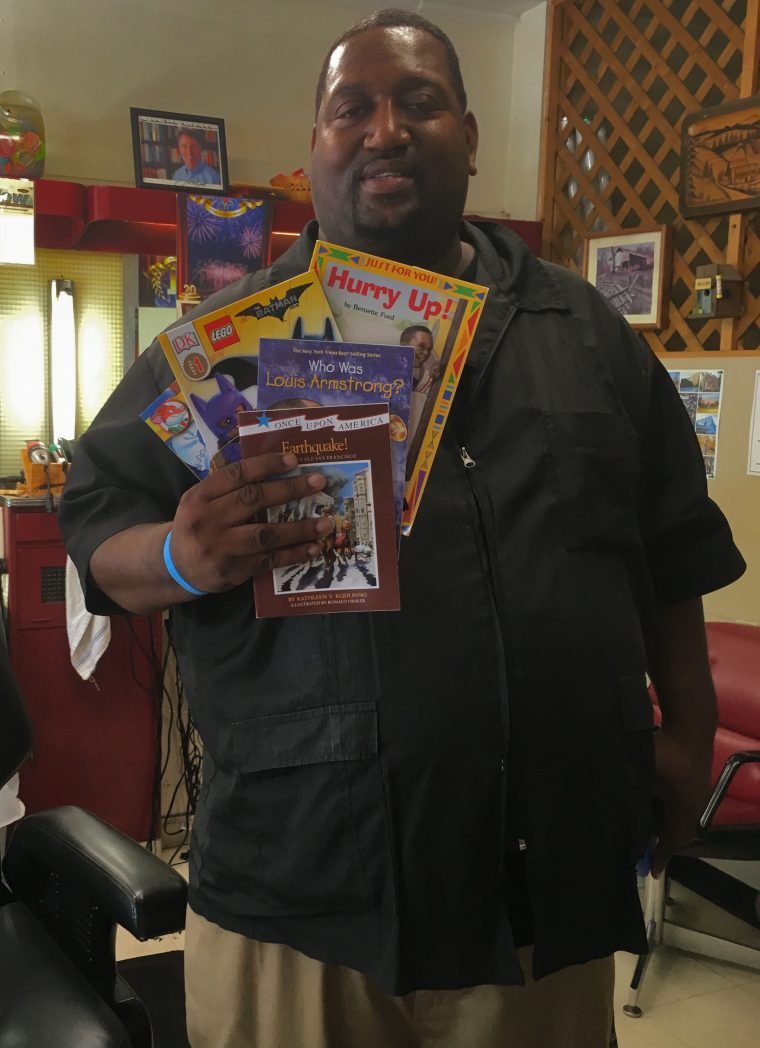 In an effort to put more books in the hands of children, especially African American boys, the Haughville, Spades Park and Flanner House branch libraries are placing books in local barbershops. Branch managers learned from barbers that while many of their young patrons do have library cards, actually getting to a physical library can be challenging.
The Library provides books to the barbershops, which display the books so that young customers can read them and even take them home to add to their home libraries. The Library gave away approximately 200 books at four barbershops last year, and have added a fifth location in 2018.
Additionally, the founder of the original Barbershop Books program, Alvin Irby, will be the keynote speaker for the Library's early literacy conference for child care providers in September.
This program is supported by the Dr. Michael R. Twyman Endowment Fund.